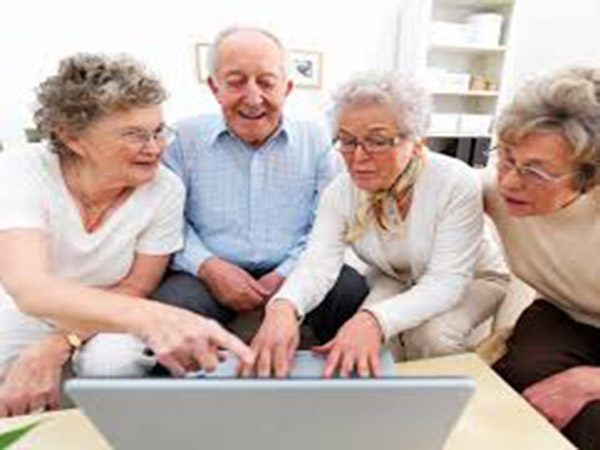 Scheduling Alert:
In order to comply with all health and governmental agencies' instructions, NO classes or Open Help Workshops will be held in person at any of our instruction sites through June 2020. We will be providing a selection of courses online with the video meeting application ZOOM. Please check our Schedule page for more information. Instructors will contact registered students directly to make arrangements for online access.
Raleigh SeniorTechEd will comply with all governmental guidelines and we encourage everyone to take advantage of online resources. There are many resources available out there to keep you informed, educated and entertained.
Subscribe to our Newsletter!
Raleigh SeniorTechEd is an all-volunteer organization dedicated to educating adults on computer technology, including tablets and smartphones. We give hands-on experience to build confidence for new users and enhance the skills of more experienced users. We offer small group classes on a variety of subjects, ranging from the very basics to more advanced topics. We will teach you to use your devices for games, email, music, and do research into topics that interest you.
Each class has a maximum capacity of only 6 (for hands-on classes) to 12 students (for seminars or online classes). Note-taking is highly encouraged. See our Schedule page for more details.
Raleigh SeniorTechEd provides volunteer opportunities within the organization, where volunteers help others learn new technologies. Raleigh SeniorTechEd is a 501(c)3 organization. Donations are tax-deductible. We do not discriminate on the basis of race, color, religion, gender expression, national or ethnic origin in any of our activities.
We hope you will join us ready to learn something new! We will have several new genealogy courses this semester (Climbing Your Family Tree, Genealogy Resources – Newspapers and Citing Your Genealogy Sources), plus Creating a Photo Book with Shutterfly, and Simplifying 5G and IoT We look forward to seeing you for some fun computer training!
Our Spring semester is now open for Registration!  We are offering  brand new video classes so you can safely participate at home. Our online system  will make registration and payment quick and easy.
Check out our new classes
and sign up today!
Classes will be scheduled with the video meeting application ZOOM!
Another Senior Help Group